I3 BUILDING SCIENCE & CONSULTING INC.
Pay my invoice
Thank you for choosing i3 Building Science & Consulting. Please click on the Pay now button and you will be directed to PayPal for a fast and secure payment.


Please follow the following step by step procedure to pay your Invoice using PayPal:

1) When you click on the Pay Now Button, you will be directed to PayPal Page.
2) In the Page enter your invoice # on the description note.
3)Then, enter the total value of your invoice (including taxes, fees, disbursements, etc).
4) Then, continue as instructed by PayPal to pay your Invoice.
5) After, you paid your invoice, an email will be forwarded to our accounting department mentioning that your invoice # has been paid.

If you do not like to pay by credit card, please send us a cheque to the address provided below:

Payable to :

i3 Building Science & Consulting inc.
949 Sherwood Ave,
​Coquitlam, BC V3K 1A9

Thank you for your Business.

Click on the Pay Now below to start the Payment!
Structural Engineering in Coquitlam, BC - Civil Engineering in Coquitlam - Depreciation Reports - Building Condition Assessment - Building Envelope Condition Assessment -Project Management - Contract Administration for Projects - Geotechnical Engineering - SPT,DCPT,CPT - Soil Testing - Material Testing - Construction Testing - Coquitlam Engineering - Vancouver Engineering - Coquitlam Building Envelope - Building Permit Engineer - Building Permit City of Coquitlam - Building Energy Modeling - Richmond Engineering - Langley Engineering - Greater Vancouver Engineering - Delta Engineering - Envelope Engineering - North Vancouver Engineering - Cheap Engineering - Fast Engineering - West Vancouver Engineering - Squamish Engineering -Maple Ridge Structural Engineering
Powered by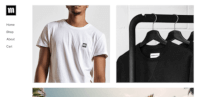 Create your own unique website with customizable templates.